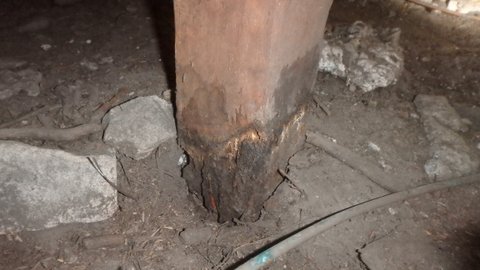 Buying a new home is an investment of a lifetime for some people. Choosing the right house or building can be a challenging task. Therefore, making sure that the property you are interested in purchasing is structurally sound and in pristine condition is incredibly important for your safety. A detailed inspection is necessary to reduce any risks involved with buying any new property. This inspection must be carried out by a qualified building inspector with expertise and knowledge on building materials, structure as well as laws and regulations. He should preferably be a registered builder with a Domestic Builder Unlimited (DBU) license. This entails all aspects of domestic building work for the construction, renovation, maintenance and improvement of a home. Hiring the right inspector for the job has its many benefits, including:
Professional Inspections
Registered builders are industry licensed professionals who provide you with a comprehensive pre-purchase building inspection report. This written account of the property is in compliance with Aus-tralian standards for pre-purchase inspection reports. It provides you with information regarding the property and its overall condition, including any major problems encountered by the inspec-tor. The report can be used to create a maintenance plan for the property if you decide to buy it. Registered builders are also able to figure out if the original builders failed to use enough building material or if they were cutting corners by skipping crucial steps in the building or finishing process of the property in question.
Saving Time and Money

The property you may be interested in buying might be perfect in terms of location, number of rooms or even outward appearance, but digging deeper in order to discover any hidden flaws can save you a world of trouble. A registered builder armed with Victorian Building Authority (VBA) registration and extra qualifications such as a diploma of building surveying will help you figure out the true value of the property itself. This information may come in handy when negoti-ating a lower price for a house or building. It may even help you rule out properties that have costly defects and might need extensive repairs.
Investing in Safety and Peace of Mind
Having an eye for detail and spotting hazards that pose a threat to your health and safety are qualities a registered inspector should have. Lack of smoke alarms and fire extinguishers signals a disregard for fire safety. Inadequate or missing electric safety switches, unsafe stairs and window fall hazards are examples of things to look for before purchasing a property. The issue of non-compliance also plays a part when it comes to safety. Buildings that do not adhere to the Building Code and Australian standards can be a great financial and health risk.
Recommendations
Registered builders also write special purpose property reports with recommendations on prop-erty maintenance and repairs in addition to cost estimates that can help you create a budget to fix major issues such as roof damage, plumbing problems or insufficient ventilation.
In conclusion, a skilled registered inspector will not only provide you with the right tools to pur-chase the property of your dreams, but his recommendations will also add value to this property.
Image Source: www.actioninspections.com.au/, http://www.interest.com/
Article Source: www.realestate.com.au/, www.fairtrading.nsw.gov.au/, www.houspect.com.au/
For more related articles visit http://jurobuildinginspections.com.au/blog/