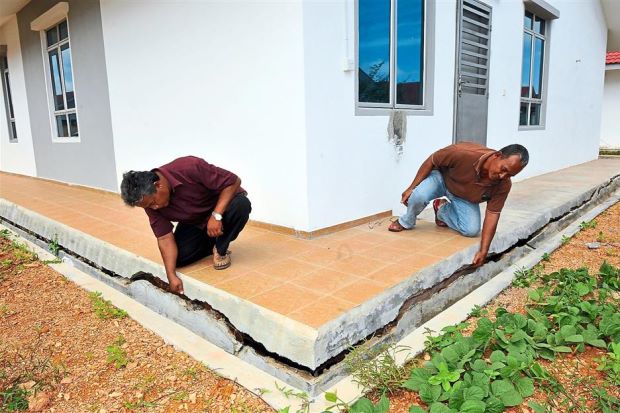 A pre purchase building inspection is essential if you are in the market for a new home
Or maybe you're about to buy a new investment property. No matter what your purchase is. You never know what types of problems a property may have that you can't see!
Below, check out 9 of the worst problems you hope your building inspector doesn't find. These problems are exactly why you need to have a full inspection before you decide to buy!
9. Water Damage:
Leaky roofs, damaged gutters, bad plumbing, and even basement flooding can cause irreparable problems throughout a property.
8. Mould Problems:
Speaking of water damage, one of the worst symptoms of a wet home is the growth of mould.
7. Foundation Problems:
Issues with the foundation can be a deal breaker for even the most beautiful homes.
6. Improper Drainage Toward the Home:
While this problem is often difficult to see, improper drainage back toward a property is big red flag. Over time, it can damage your foundation, flood your basement, and cause lots of other unwanted surprises.
5. Roof Issues:
Replacing a roof can be an extremely expensive repair, so finding problems with the roof is a major issue. Additionally, ongoing problems with a roof can lead to water damage, mould growth, wood rot, and more.
4. Old Wiring:
Out dated or improper wiring can be a fire hazard, and it's usually an expensive repair.
3. HVAC Issues:
Old, damaged, or malfunctioning heating and cooling systems are like a ticking time bomb for future problems.
2. Termite Infestation:
 Termites can create enduring damage within your walls, and structural timbers that can be  extremely costly to repair.
1. Plumbing:
Leaking pipes can cause massive damage both inside and out.
Property Inspection Is Essential!
As you can see, problems of all types can creep up in even the most well-maintained homes! In many cases, pre purchase building inspections are skipped as a condition of a house purchase. But with problems like these happening all over Melbourne, it's important to never skip this step.
When you need professional building and pest inspections in Melbourne, rely on Juro Building Inspections to help. Contact us today for a free, no-hassle quote for our services. We can also answer any questions you may have about what to expect for the inspection and assessment process.
Please get in touch today using our online form or phone us on 0434 214 975 . We look forward to speaking with you and making your inspection process as hassle-free as possible.